The World Health Organization says that your "health is a state of complete physical, mental, and social well-bein g (emphasis mine) and not merely the absence of disease or infirmity."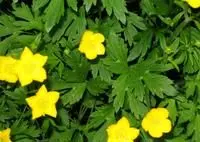 As a health psychologist, I provide resources for individuals and families that support well-being. Cheers, Marilyn Wilts
Note:
I am not responsible for the content, claims or representations of the listed sites and post these links for informational purposes only. From time to time I update this page, so please visit again.
Addiction and Recovery
Alcoholics Anonymous
SAMHSA's Substance Abuse/Addiction
SAMHSA (Substance Abuse and Mental Health Services Administration) promotes and implements prevention and early intervention strategies to reduce the impact of mental and substance use disorders in America's communities.
SAMHSA's Treatment and Recovery
Learn how health care professionals address common mental illnesses and substance use disorders and how SAMHSA helps people access treatments and services.
Anxiety Disorders
Answers to Your Questions About Panic Disorder
National Center for PTSD This program, within the U.S. Department of Veterans Affairs, is "dedicated to research and education on trauma and PTSD. We work to assure that the latest research findings help those exposed to trauma."
International Obsessive Compulsive Disorder Foundation
Calm Clinic
Associations & Institutes
American Academy of Child & Adolescent Psychiatry
American Association of Intellectual and Developmental Disabilities AAIDD promotes progressive policies, sound research, effective practices, and universal human rights for people with intellectual and developmental disabilities.
American Association for Marriage and Family Therapy
American Society of Clinical Hypnosis
American Counseling Association
American Psychiatric Association
American Psychological Association
Association for Psychological Science
Canadian Mental Health Association
National Alliance on Mental Illness NAMI is a grassroots mental health organization dedicated to building better lives for the millions of Americans affected by mental illness.
National Institute of Mental Health NIMH is part of the National Institute of Health (NIH), a component of the U.S. Department of Health and Human Services.
Mental Health America
Substance Abuse and Mental Health Services Administration

Attention-Deficit Hyperactivity Disorder
Attention-Deficit Hyperactivity Disorder, NIMH
The ADHD Genetic Research Study at the National Institutes of Health and The National Human Genome Research Institute (NHGRI) One of the long-range goals of this study is to facilitate the diagnosis of ADHD and the development of improved treatments, possibly including individually tailored treatments. The purpose of these Web pages is to introduce the study to families with children who have been diagnosed with ADHD, and to recruit interested families to enroll in this study. While NHGRI does not endorse or recommend specific books or links, this site provides a link to Book Resources for parents, children, siblings, and anyone else interested, and Online ADHD Resources .

Child Abuse and Domestic Violence
SAMHSA's Children and Families
SAMHSA's Protection and Advocacy
Questions and Answers about Memories of Childhood Abuse
The National Domestic Violence Hotline Website Safety Alert: Computer use can be monitored and is impossible to completely clear. If you are afraid your internet usage might be monitored, when you are in a SAFE location, call the hot line at 1-800-799-(SAFE)7233 or TTY 1-800-787-3224.

Children
American Academy of Pediatrics provides a comprehensive timetable of when a child is expected to reach developmental milestones. Available en Español.
Child and Family Web Guide provides links to organizations and videos that have a legitimate research basis for the material they provide. (Teams of faculty and students at Tufts University are consultants.)
ZERO TO THREE is a national, nonprofit organization that provides parents, professionals and policymakers the knowledge and know-how to nurture early development.
Chronic Fatigue
Chronic Fatigue Syndrome
Depression
Depression and Anxiety
Depression and How Therapy Can Help
Depression Screening
Developmental Disorders
Asperger's Disorder
Families for Early Autism Treatment
Learning Disabilities Association Resources
UC Davis MIND Institute The University of California Davis MIND (Medical Investigation of Neurodevelopmental Disorders ) Institute is a collaborative international research center, committed to the awareness, understanding, prevention, care, and cures of neurodevelopmental disorders.

Disaster Response
Ready: Prepare, Plan, Stay Informed FEMA (Federal Emergency Management Agency) provides this resource in many languages.

Helping Children Cope
This is also a multilingual resource. Go to home page and click on Languages.

Dissociation and Traumatic Stress
Sidran Traumatic Stress Institute
Health Care
Note: On myhealthfinder, click on Get Started and then on Go Back

HealthNewsReviews
HIV InSite The University of California San Francisco (UCSF) provides comprehensive, up-to-date information on HIV/AIDS treatment, prevention, and policy.
MedlinePlus The U.S. National Library of Medicine provides links to health topics, a medical encylopedia with "articles and images for diseases, symptoms, tests, treatments," and a medical dictionary. Available en Español.
Signs of Menopause, Symptoms of Menopause

Magazines

Psychology Today
Medications and Health Supplement
Medline Plus Drug Information The U.S. National Library of Medicine provides information on drugs, herbs and supplements.
Medications, FDA The FDA (U.S. Federal Drug Administration) provides information on drugs, including prescription drugs (both brand-name and generic), and non-prescription (over-the-counter) drugs.
Medications, PDR
Multivitamins The Office of Dietary Supplements (ODS) fact sheets give a current overview of individual vitamins, minerals and other supplements. Available in Spanish .

Mental Health Care General Links
American Psychiatric Association: Patient and Families Learn about common mental disorders, including symptoms, risk factors and treatment options. Find answers to your questions written by leading psychiatrists, stories from people living with mental illness and links to additional resources.
Mental Health.org provides one-stop access to U.S. government mental health information. This site explains the basics of mental health, myths and facts. Let's talk about it./Hablemos de eso.

Suicide Awareness and Prevention
How to Talk to a Child About a Suicide Attempt in a Family The U.S. Department of Veteran's Affairs provides resources with age-specific information and answers to questions, such as "When is the best time for this talk? What should be said? How much should be shared?" Videos are available online and brochures can be downloaded or ordered in English or Spanish.
National Suicide Prevention Lifeline If you are in a suicide crisis, call the National Suicide Prevention Lifeline 1-800-273-8255 (TALK). SAMHSA developed the Lifeline to provide immediate help to people in crisis.
Suicide: Read This First